27 October 2023
Customer advocacy toolkit for turbulent times
As the economy shows continuing signs of wobbling – just ask anyone to forecast when inflation will finally shift into reverse – people are feeling anxious about market dynamics reshaping how value and affordability are perceived in a changing world. Everyone's braced for more budget cuts and fiercer competition. In such uncertain waters, we frequently get asked, "What can we really rely upon in the digital marketing mix?"
Well, for certain, customer advocacy programmes always score in winning new sales so, if you're wondering where to focus, there's no better place. Moreover, the channel marketing model is getting much more popular, so value propositions with supporting case studies are another sure-fire bet. So, build a well-stocked marketing arsenal to prepare for tougher times ahead. And start now.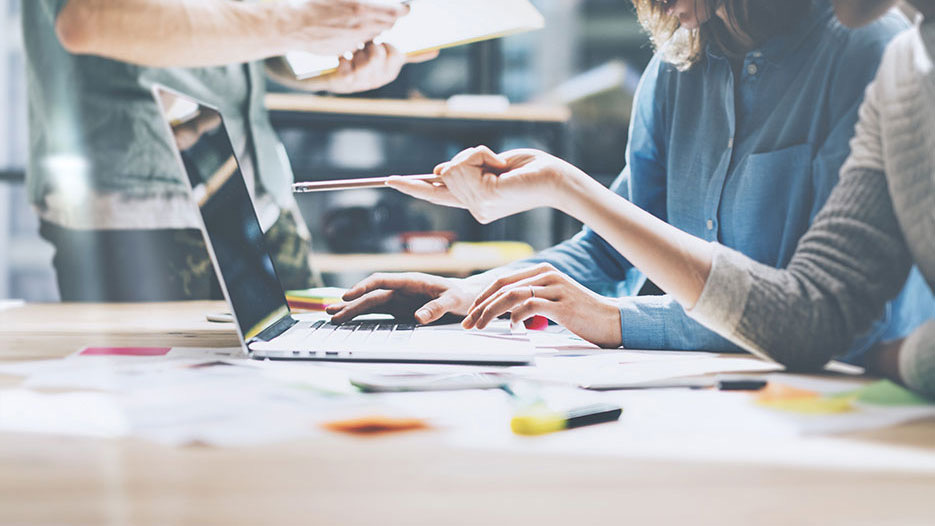 Guaranteeing value for money
Refreshing (or even embarking upon) a customer advocacy programme (CAP) may seem a distraction to some. Consider the following seven questions, to test your plans integrity:
Are you getting a good return on investment? An ethical agency will wring several outputs from one customer engagement and not charge you more for each one.
Are you easily able to turn happy customers into brand advocates? If not, check out our earlier blog here.
Are you using design techniques like infographics and impactful sidebars to convey key sales messages in your case studies? A surprising number don't.
Are you conserving budget by not telling too many stories? Count quality over quantity. Hit key products and sectors with one or two stories each. Beyond that it's vanity.
Are you using targeted, high-impact sales incentives, not paying through the nose to hand out scattergun rewards to the wrong people?
Are you suppressing case study cottage industries in your organisation? If not, lack of quality and consistency is almost certainly damaging your brand.
Are you focused on seamless and efficient CAP processes? Right stories, right places, right times? Sales, social media, blogs, white papers and websites? Effortlessly?
If the answer is no to one or more of those questions, you're almost certainly wasting money and failing to make best use of your most powerful asset – your customers. While squandering priceless brand-building opportunities. Talk to us about CAP best practice.
Sharp tools: fitting results

 
As the old saying goes, "A bad workman blames his tools." Well, like many things in marketing the most powerful tool is common sense, well applied. Running a customer advocacy programme really ain't rocket science, although plenty of agencies would like to argue otherwise to justify higher fees. Here are the essentials, obviously suitable for digital presentation but equally effective when sketched on a whiteboard.
Segmentation: Use a three-dimensional scorecard – a matrix mapping sector, solution, and geography. This deceptively simple tool highlights areas where your library is lacking, your sales teams may be slacking, or your coverage isn't complete. Scorecards graphically show to both marketing and sales teams where more focus is needed. Higher sales from more convincing bids will follow.
Evaluation: As we've said, you really don't need that many case studies. Say you've got three main product sets and five target industry sectors. Aim for two brilliant stories in each cell of the matrix and you're looking at 30 in total. If you're present worldwide you may want to replicate that in all global regions, but if the brands are strong household names that may not be necessary.
Incentivisation: Much-debated, this topic was well covered in one of our blogs. It offers a powerful way of using the salesforce frontline to advance strategic CAP marketing objectives.
Production: Most efficient, and developed by GoRefCo, is this six-step process: (1) internal briefing call; (2) customer interview; (3) first draft; (4) internal approval; (5) customer approval; (6) distribution in multiple formats. Between steps (1) and (2) a customer brief and questionnaire is produced. Videos are similar, although a storyboard takes the place of the questionnaire. Stipulate SLAs at each stage. It's really that simple.
Compensation: Allow £1,500.00 for each English-language case study including PDF, PPT and social media. Across a 12-month period that'll total £48,000.00 assuming 30 stories. Add a contingency of 10% for set up and £500.00 a month for programme management. You'll be looking at an annual external budget of £58,800.00. That doesn't allow for multimedia outputs, which aren't expensive, although a bit trickier to budget for.
In this short blog we've outlined above the basic tools needed to run a cost-effective digital customer advocacy programme. In what are likely to be straitened circumstances, quality should be valued above quantity. Bells and whistles can be added at a later stage if proved necessary, but our bet is you'll find all you need in our simple toolkit.
Give us a call

and we'll give you a quote in five minutes.